Spider-Owned Businesses
Support Spider-owned Businesses and Makers!
Contact or order directly from our alumni makers and business owners by clicking the icons under their descriptions. 
Absurd Snacks | Eli Bank, '22, and Grace Mittl, '22

Absurd Snacks are made with simple and clean ingredients, pack a burst of flavor, and are completely free of the top 9 allergens. Absurd Snacks started as a class project at the University of Richmond's Robins School of Business.
Adjourn Teahouse | LaTonia Cokely, '06

Adjourn Teahouse is an artisanal loose-leaf tea company specializing in organic, handcrafted, full-leaf tea blends.
Beehive Sport and Social Club | Dave Marquardt, '08

Adult sports in Salt Lake City: Kickball, soccer, dodgeball, volleyball, flag football, softball, basketball, cornhole & more! Beehive Sports started with one 60-person kickball league and now has more than 10,000 players each year across 85 different leagues. 
Bold Joyful Organizing | Christine Hofler, W'87

Certified in Marie Kondo's KonMari Method®, Christine is a decluttering and organizing expert. BOLD Joyful Organizing has Twin Cities, Colorado Springs, and Pittsburgh locations and will travel throughout the U.S. to help Spiders anywhere.
Bop Bop Art | Annie Schonberger, '15

Prints of your favorite NYC storefronts! Commission requests are welcomed.
Cary Road Collectibles | Elizabeth Chenery, C'03, C'05

Etsy collectibles shop.
Cellars 33 | Katie Fones, W'91

Handcrafted wines made in San Francisco. 
Cherie Wyatt Travel Consultant | Cherie Wyatt, C'10

Independent travel consultant.
Chlorine Deckwear | Ben Minister, '00, and Katie Mooney Minister, '01

Chlorine Deckwear is apparel and accessories for aquatic athletes and people who love the pool. And custom print-on-demand team spirit wear, or deckwear - as they call it - for the pool deck and beyond.
Cocoa Pariis | Koshie France, '09

A lifestyle brand that elevates the experience of self-care and overall well-being through social experiences.
Color Me Katherine | Katharine Malanoski, '17

Art on commission! Stationery and personalized invitations are also available.
Funke Novels: The Christmas Gift | Rebecca Funke, '16

Rebecca's debut novel, The Christmas Gift, explores how to extend the season's magic to everything we do.
Ginger and Carrie Travel | Carrie Hogue, GB'09

A mother/daughter full-service travel agency committed to offering the highest quality service.
Gold Leaf Paper | Grace Dawson, '15

One-of-a-kind stationery sets made with 100% recycled paper. Each set is unique and made with care and attention to detail.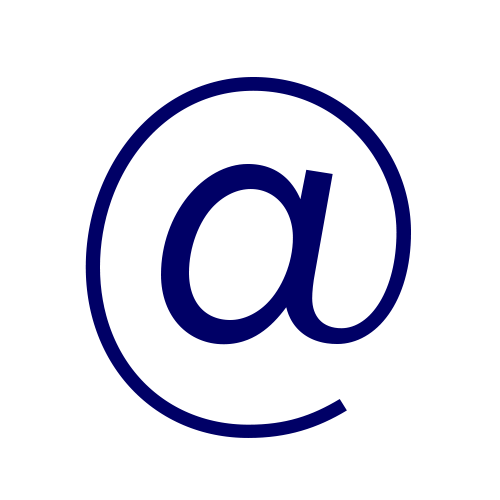 Golf Park Coffee Co. | Haylynn Gaunt Copper, C'23

A locally owned full-service coffee shop serving Blanchard's Coffee in Lynchburg, VA.
The Granola Factory | Calvin Virgilio, '10

A family-run business in Bethlehem, PA, specializing in artisanal granola, Shorties shortbread cookies, and the Bethlehem Bar!
Gwynne McCue Interiors | Gwynne McCue, '97

NYC interior design firm bringing the vision for uniquely personal residences—soulful, creative, functional spaces for a happy life. Gwynne offers discounts for fellow Spiders! 
Head Tilting Treats | Allie Rose, '23

Customizable dog treats with several flavors, shapes, and quantity combinations. 
Housemade by Hilary | Hilary Recht Martin, '84

One-of-a-kind home goods from forgotten pieces of Americana. We search basements, attics, and in-between for elements to reclaim, and we transform them one at a time by hand.
Joy Alchemy by Chloe | Chloe Bailey, '10

Sewist and Maker of things that bring joy.

Marian's Crochet | Marian Calabro, C'11

Marian makes handmade, custom-crocheted items, specializing in baby blankets and hats. Colors and patterns are up to the buyer!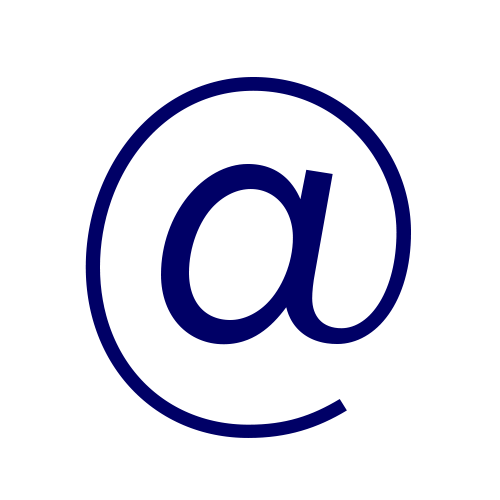 Mary Egan Designs | Mary Egan, '16

Painter and lawyer Mary Egan's Etsy shop features three UR prints, notecards, and more!
Mimi King Studio | Mimi King, '15

RVA-based Printmaker. Mimi prints and carves the things that bring her joy - her cats, bees, and various botanical forms.
Mindflow | Anthony Faraino, '18

Mindflow provides mental health resources for student-athletes. It is fueled by licensed sports psychologists and co-founded by former student-athletes.
Moll's Balls | Molly Manuse, GB'19

Moll's Balls utilizes shatter-resistant ornament bulbs to create festive, whimsical, elegant holiday garlands. No two Moll's Balls garlands are alike – each is handcrafted to your color, size, and lighting specifications.
Mountain Dog Sauce Company | Eric Friedman, '98

Small-batch hot sauce company obsessed with freshness and devoted to doing good things. 5% of all proceeds go to support the movement of nationwide No-Kill shelters. It is made with ❤️ in Lyons, CO.
Murph&Moose | Kristen Douthit, '07

Murph&Moose specializes in stuffed animals made from children's drawings and children's products that meet every mother's desires for durability and machine-washability.
Painting Katz & Dogs | Jamie Katz, '19

One-of-a-kind custom pet portraits made with love.

River City Roll | Ben Eubanks, GB'13

Located in Richmond, VA, RCR has boutique bowling, a seasonal menu from Chef Brad Slemaker, a hopping cocktail scene, a dog-friendly patio that is covered and heated, live music, and much more!
Satin Project | Whitney Phelps Hill, '13

Creator of the original Sleadrest (Satin-lined headrest) for infants.
SG Creative | Sophia Grillo, '19

NY-based artist; hand-painted original artwork, photography, and graphic design. 

Shelley's Gift Shop | Shelley Evans, '14

Shelley's Gift Shop is a Richmond, VA-based brick-and-mortar and online shop that carries products from diverse small businesses across the US.
small BIG Dog | Adrian Archie, '03, Claude Diggs, '03, and Jermaine Slade, '03

A natural pet supplies company based on expressing love to pet family members through quality natural products that will keep them healthy, whole, and happy.
Sugar Dreams Cookie Studio | Allison Kociuruba, '98

Custom decorated sugar cookies in Austin, TX. 

Sugar Magnolia | Tom Raub, R'88

Your one-stop shop in Blacksburg and Roanoke, VA, for gifts, treats, and hospitality.
Susan Tulu Bounds | Susan Bounds, '14

Bringing you chic jewelry designs from Susan's hands to yours. 
Sweet Wynns | Taryn Wynn, '14

An ice cream-making workshop in Richmond, VA, focused on teaching customers how to create premium ice creams from scratch. 
Threading the Needle | Kadeem Alphanso Fyffe, '13

Threading the Needle: A Fashion Designer's Guide to Successfully Launching Your First Collection is the new go-to back-pocket resource for aspiring designers, with everything you need to know before launching your first collection and building a successful clothing company. 
Tipsy Scoop | Melissa Tavss, '09

Liquor-infused ice cream inspired by classic and contemporary cocktails and made with local and seasonal ingredients in NYC. 
TRAP Recruiter, LLC | Keirsten Greggs, '98

TRAP Recruiter, LLC is a Black Woman-Owned Small Business committed to bridging the gap between the job seeker and organizations committed to attracting, hiring, developing, and retaining diverse talent and building inclusive cultures.
Well-Rounded Wealth Podcast | Beth Lamb Berger, W'86

Join the journey of reflection and discovery to obtain a life with a balance of physical health, mental stability, and emotional well-being.
Wonderland Bookshop | Patrick Collins, '22

Whimsical, independent children's and young adult bookshop in Greensboro, NC.
Share your business with us here for future programming and opportunities to be featured.
Terms of use: The information contained above has been provided by the alumni owner or employee on their behalf. Inclusion in this listing is not an endorsement by the University of Richmond; the University of Richmond has not evaluated the businesses or the safety, durability, or performance of the products they offer. By accessing this list, you agree to the following terms of use: Using the contact information shared above for solicitation purposes of any kind is strictly prohibited. In addition, using the information above for any unauthorized private, commercial,l or political mailing is prohibited. Neither the University of Richmond nor the URAA endorse or make any other representations concerning any businesses registered on this list.